REALTOR® Erick Salgado: Client Exclusive
A new listing is coming to San Diego care of REALTOR® Erick Salgado and Palisade Realty! Be among the first to see this new listing and schedule an exclusive private showing.
CLIENT ONLY OPEN HOUSE scheduled this SATURDAY JULY 15 from 10am to 11am. Open to the public thereafter.
1105 Bittern St. San Diego, CA 92114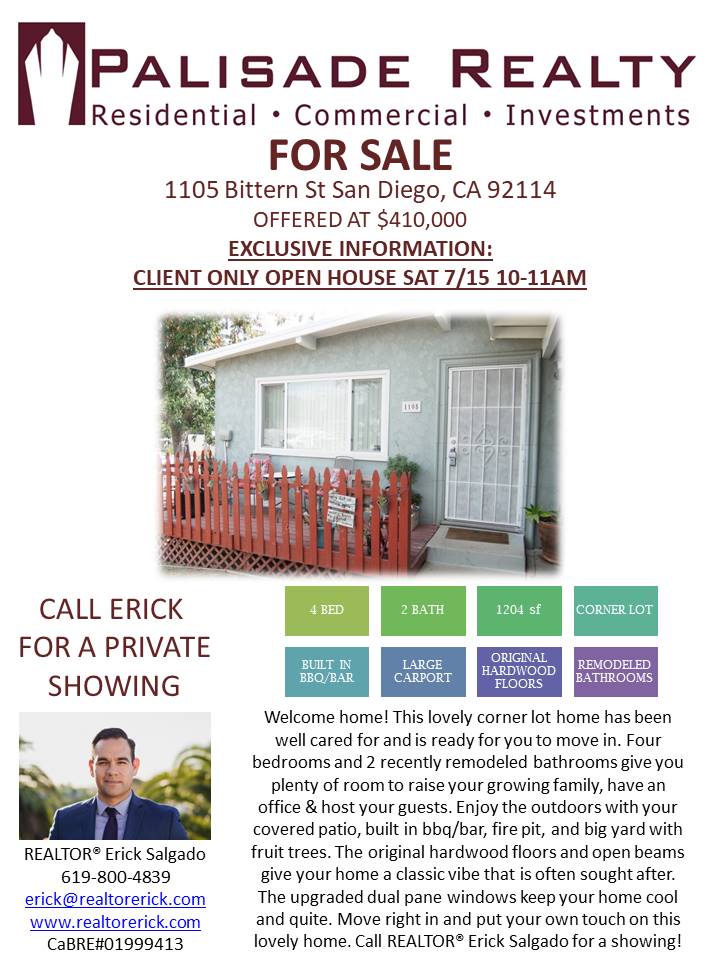 SHARE this with your Friends and Family
If you think this property is a good fit, tell them REALTOR® Erick Salgado welcomes them!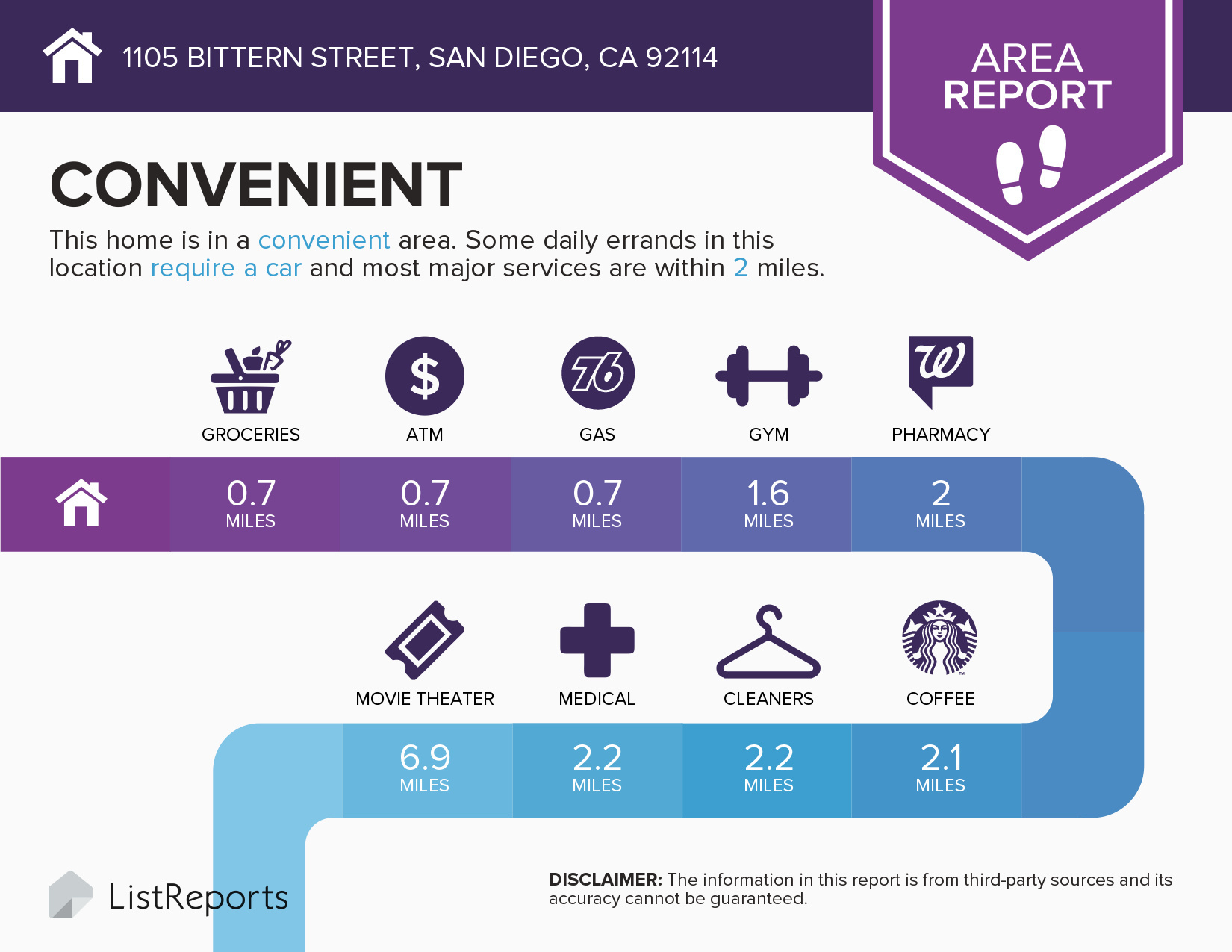 Questions? CONTACT REALTOR® ERICK SALGADO